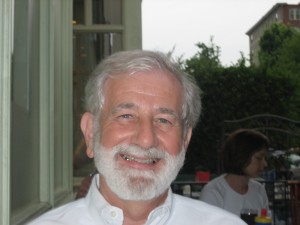 Kirke Harper is a retired Federal executive who worked directly for more than 20 political appointees over a thirty-year career. He held senior level positions in the Federal government in executive and management development, strategic planning, organizational analysis, human resources management, and organizational transformation. He was also chairman of the Public Employees Roundtable Advisory Board at the Partnership for Public Service, which sponsors Public Service Recognition Week, an annual national celebration of public service in America.
Before leaving Federal service Kirke was responsible for managing the Graduate School, USDA's corporate strategic planning process, and prior to holding this position Kirke was Director of the Graduate School's Leadership Development Academy.
At the Office of Personnel Management he was Director of Human Resources and EEO, director of Contracting and Administrative Services, Assistant Director for Government-wide Training Policy, Assistant Director for Executive and Management Policy, and Director of the Office of Executive Personnel.
Kirke was a member of the Office and Management and Budget's team that established the Environmental Protection Agency, and he worked there in a variety of positions, including Director of Administration and Director of Human Resources Management. At the Consumer Product Safety Commission, he was Director of Budget, Program Planning, and Evaluation; Acting Director of Congressional Relations; Deputy Executive Director; and Acting Executive Director.
Kirke began his Federal career as a Management Intern at the Agency for International Development. He was a Budget Examiner and Management Analyst at the Bureau of the Budget and the Office of Management and Budget. He received his Bachelor of Arts degree in Russian Area Studies from Ohio State University and studied public and business administration as a Wolcott Fellow at George Washington University. He attended the Federal Executive Institute's 7-week program, and he received the Presidential Meritorious Rank Award in 1991. Kirke was an officer in the U.S. Army during the Vietnam conflict. He was awarded the Bronze Star and the Vietnam Service Medal, First Class, for his service as an Intelligence Advisor.