Celebrating Service and Resiliency on This
Fourth of July 2021
Independence Day is an opportunity to reflect on the courage, compassion and resiliency that so many public servants exhibited over the last year. Many of you have been working over-time in stressful situations for more than a year. Our wish for all of you this summer is the time to restore your energy and re-connect with family and friends.
Since last July we have shared a number or relevant topics on our website. Feel free to go back and read all the monthly updates and take advantage of some of the recommended books and videos as well.
Click the links to view the following topics from 2020:
Click the links to view the following topics from 2021:
Public Sector Consortium is a national nonprofit dedicated to "re-inventing the practice of public leadership for the public good." We are committed to developing Sustainable Leadership skills through learning and practice. Systems Thinking skills are a cornerstone of our work. We help public leaders to have the courage and foresight to anticipate future events and be proactive. Having a structural understanding of any system will help leaders practice foresight and appropriately intervene on behalf of the public good.
Summer reads that are interesting and hopeful
Neither Snow Nor Rain: A History of the United States Postal Service by Devin Leonard
In Neither Snow Nor Rain, journalist Devin Leonard tackles the fascinating, centuries-long history of the USPS, from the first letter carriers through Benjamin Franklin's days, when postmasters worked out of their homes and post roads cut new paths through the wilderness.
The Story of More... How We Got to Climate Change and Where to Go from Here by Hope Jahren
Hope Jahren is an award-winning geobiologist, a brilliant writer, an inspiring teacher, and one of the seven billion people with whom we share this earth. "Hope Jahren asks the central question of our time: how can we learn to live on a finite planet?"
The Geography of Genius by Eric Weiner
"Fun and thought provoking" The Geography of Genius reevaluates the importance of culture in nurturing creativity and "offers a practical map for how we can all become a bit more inventive."
"I'd like to be remembered as a person who wanted to be free and wanted other people to be also free."
— Rosa Parks
"America was not built on fear. America was built on courage, on imagination
and an unbeatable determination to do the job at hand."
— Harry S. Truman
Please take a moment to share our work with others who may be interested in the development of public leaders. Your efforts in reaching out and broadening our base will have an exponential impact on our success. You can find more information and testimonials about the work of the PSC on our website, and follow us on Twitter and Facebook. I would be pleased to connect with you in these forums.
Thank you for all you do for public service at whatever level of public service in which you work. We are proud to work with such skilled and dedicated leaders.
---
Learn More About the Public Sector Consortium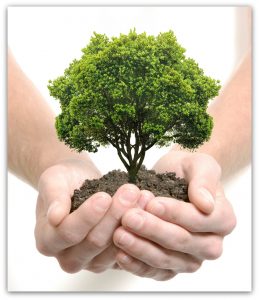 The Public Sector Consortium provides public sector leaders with actionable tools that create and sustain high-performing public organizations. More than just a Band-Aid or interim consultancy, our work reshapes the way public leaders approach governance and the provision of public services.
With a faculty of renowned subject-matter experts and public sector practitioners, our programs are designed for cross-agency learning and communication, providing a more holistic learning environment and impactful outcomes. Working with public sector leaders at the federal, state, and local levels as well as in public education, we teach sustainable leadership practices that:
Balance operational demands with learning and innovation
Support integrative versus additive approaches to societal needs
Honor a systems approach
Promote interdependent leadership practices
Provide accountability and measurable results
Balance the complexity of the work with achieving outcomes
Democracies flourish only when nurtured by healthy and competent civil service. Strong public institutions that positively affect the quality of our daily lives depend on excellent leadership at all levels. To facilitate the development of great leaders, the Public Sector Consortium's system of learning includes Formal Learning Programs, Onsite Consulting, and Coaching Services.
To learn more about our Board of Directors Click Here