Re-Thinking Governance Levels and
Communication Systems to Assure Safety,
Civic Engagement, and Outcomes
The response to the current public health crisis has fallen heavily on local Municipal and School Department Leaders. Their ability to implement and design communication systems which build trust and keep people safe in this constantly changing landscape has been nothing short of heroic.
Given that the crisis is ongoing, we have not had the energy or time to reflect on how we have historically dealt with different national safety threats whether they be an outside threat or an internal one. In the USA outside threats from a foreign adversary are handled at the federal level with our defense department. At most we would ask governors to activate the National Guard to perform vital functions. The federal government is routinely activated for policy and leadership when the issue or threat does not recognize state borders as in air pollution, water resources, workplace safety, consumer safety, food safety, transportation safety, etc.
As a country we will need to reflect on the unintended consequences of not getting the level of governance and leadership at the correct level from the onset of a public health crisis. Knowing which level of leadership and governance to activate for the best results has been a long-term ongoing debate in the USA but the impacts of not understanding the criteria for when something is best handled locally, state-wide, or nationally can cause serious unintended consequences.
Ideally, all three levels of public leadership would be aligned and work together. We recognize that a good deal of the face-to-face communication and service delivery is the responsibility of our local government officials. Given the dramatic changes brought about by social media it really is time for a re-invention of how all levels of public leaders (particularly local) are trained on enhanced outreach skills to assure civility and partnerships with citizens.
Click to read about how some cities and towns in New England
are leading the way.
---
Learn More About the Public Sector Consortium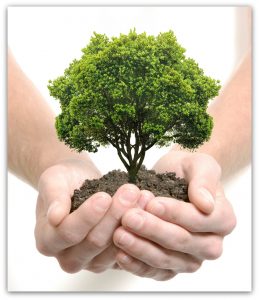 The Public Sector Consortium provides public sector leaders with actionable tools that create and sustain high-performing public organizations. More than just a Band-Aid or interim consultancy, our work reshapes the way public leaders approach governance and the provision of public services.
With a faculty of renowned subject-matter experts and public sector practitioners, our programs are designed for cross-agency learning and communication, providing a more holistic learning environment and impactful outcomes. Working with public sector leaders at the federal, state, and local levels as well as in public education, we teach sustainable leadership practices that:
Balance operational demands with learning and innovation
Support integrative versus additive approaches to societal needs
Honor a systems approach
Promote interdependent leadership practices
Provide accountability and measurable results
Balance the complexity of the work with achieving outcomes
Democracies flourish only when nurtured by healthy and competent civil service. Strong public institutions that positively affect the quality of our daily lives depend on excellent leadership at all levels. To facilitate the development of great leaders, the Public Sector Consortium's system of learning includes Formal Learning Programs, Onsite Consulting, and Coaching Services.
To learn more about our Board of Directors Click Here