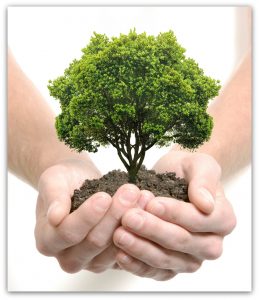 The Public Sector Consortium provides public sector leaders with actionable tools that create and sustain high-performing public organizations. More than just a Band-Aid or interim consultancy, our work reshapes the way public leaders approach governance and the provision of public services.
With a faculty of renowned subject-matter experts and public sector practitioners, our programs are designed for cross-agency learning and communication, providing a more holistic learning environment and impactful outcomes. Working with public sector leaders at the federal, state, and local levels as well as in public education, we teach sustainable leadership practices that:
Balance operational demands with learning and innovation
Support integrative versus additive approaches to societal needs
Honor a systems approach
Promote interdependent leadership practices
Provide accountability and measurable results
Balance the complexity of the work with achieving outcomes
Democracies flourish only when nurtured by healthy and competent civil service. Strong public institutions that positively affect the quality of our daily lives depend on excellent leadership at all levels. To facilitate the development of great leaders, the Public Sector Consortium's system of learning includes Formal Learning Programs, a Community of Practice, Onsite Consulting, and Coaching Services. 
To learn more about our Board of Directors Click Here
Current Updates for Your Consideration
February is Black History Month and is also President's Day. This month we look at some great resources from Pubic Sector leaders to honor both. Why not take the time to learn from a new resource this winter or start a book discussion with colleagues? Looking at different perspectives on leadership is a valuable tool for teams.
Black History Month and Public Sector Leaders
"Leadership is the art of accomplishing more than the science of management says is possible." ~Colin Powell
Can you name fifteen Black civil servants and their contributions to our democracy? Click here to take a look at this curated list from the University of North Carolina's School of Government. Their list spans party affiliations and includes those in the legislative, executive and judicial branches of government as well as key leadership lessons from each individuals career and life path.
President's Day and Presidential Autobiographies
"The best leader is the one who has sense enough to pick good people to do what they want done, and self restraint enough to keep from meddling with them while they do it." ~Theodore Roosevelt
Many presidents have put pen to paper, or fingers to keyboards to offer their insights and lessons as a public servant. A few of their works are what we are reading this month. In total 16 presidents have written about their lives and leadership from their own unique perspectives as commander in chief. Recent Presidential autobiographies include works from: Jimmy Carter, A Full Life, Reflections at Ninety; Ronald Reagan, An American Life; Harry Truman, The Autobiography of Harry S. Truman; and Barack Obama, Dreams from my Father a Story of Race and Inheritance.
What We're Reading:
In honor of President's Day we are adding several books to the bibliography on our our resources page about presidential leadership. These resources are free to access and we hope you'll visit our page often when you are searching for books on a variety of public sector leadership topics it can be found here http://www.public-sector.org/publications-and-resources/.