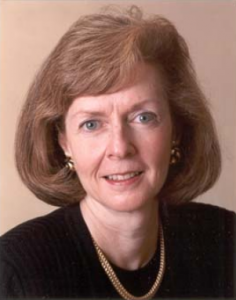 Georgie is the President of the Public Sector Consortium which is a non-profit organization dedicated to assisting leaders create and sustain high performance public sector organizations.  A primary focus of the work is to "reinvent the practice of public leadership for the public good."  The goal is to provide access to high quality, relevant, management and leadership learning opportunities.  The work of the Consortium includes formal learning programs that are rooted in the practices of Organizational Learning, Facilitative Leadership and Sustainable Leadership practices.  The Consortium also includes an ongoing Community of Practice which meets monthly as well as consulting/coaching support.
Georgie served as the Director of Workforce Development for the New England Office of the Environmental Protection Agency.  In this role she worked to develop cutting-edge learning opportunities, incentive award programs, performance systems and workforce development plans.
She has extensive experience in working with organizations to design learning programs, executive retreats and organizational interventions.  She conducted the ongoing leadership and management training for E.P.A. supervisors for over ten years. She has worked with senior executives to help them align their workforce development plans with their strategic goals and outcomes.
Georgie is committed to the development of public sector leaders who are interested in both learning and action as the keys to better serve their workforce and the public good.  In addition to her role as the Director of the Public Sector Consortium, Georgie has served as a program manager, designer, and faculty for the Consortium's Formal Leadership Curriculum for nine years. The program provides public sector leaders (federal, state, local and public education) with access to formal learning courses, expert trainers, consultants, researchers, publications and an ongoing Community of Practice.
As a coalition builder Georgie and the Public Sector Consortium have partnered with the Pell Center, at Salve Regina University in Newport, RI to create the Leadership Matters Rhode Island program for public leaders. The program provides a year-long course of learning and application of skills with coaching for Rhode Island municipal leaders, elected representatives, non-profit leaders, and university leaders.
In conjunction with other participants in the Consortium Georgie has been instrumental in bringing Public Leadership skills and tools to senior leaders nationally.  She has provided internal consultancy and learning programs to; NASA, The Department of Education, The Department of Veterans Affairs, The National Security Agency, SEC, GAO, FHFA, EPA, as well as RI cities/towns; Newport, Pawtucket, Bristol, Middletown, Universities; Salve Regina University, Tufts University, Harvard University, Northern Virginia Community College and Brigham and Women's Hospital.
As a part of the Government Reinvention efforts she was selected to lead a nationwide E.P.A. team tasked with making recommendations to the E.P.A. Administrator on building workforce capacity for the future.  She worked with the World Bank and the E.P.A. to conduct a management analysis of the Polish Ministry of the Environment.  She also served as the Chair of the American Society of Training and Development's program committee for their annual international conference.
Education:  Colby College BA in Psychology, Education, Environment and Ecology, and Art History.   Boston College, M Ed Counseling Psychology.